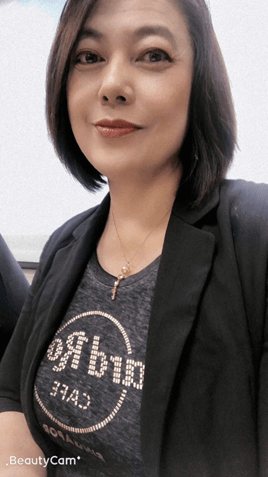 Introduction:
Nicole Chan, an attorney at law, Board director of DotAsia, NRO/NC (form 2021), Vice Chair of Digital Transformation Association, Professor at School of Law of College of Social Sciences, National ChengChi University, as well as many distinguished positions in the areas of law and technology.
She is a frequent panelist and moderator and conferences around the world. Previous roles have included Chairperson of National Communications Commission, Professor at School of Law of National Chiao Tung University, and filmmaker.
When she took the position of Chairperson of National Communications Commission, NCC Taiwan, Ms. Chan was responsible for planning the 5G and IoT regulatory development of Taiwan, coordinating the National high level of Security Strategic Project, and also co-working with TWNIC for promoting and implementing the Internet Governance and multi-stakeholders model within Taiwan and connect to the APNIC, ICANN, and other Internet International Organizations.
Nicole is a graduate of University of London and National Taiwan University, qualified as a lawyer in Taiwan. Her areas of expertise include Intellectual Property Law, Telecommunication Regulations and Policy, Internet Jurisdiction and Policy, Internet Governance, Cybersecurity Governance…, etc.
Expertise:
Science & Technology Law, Intellectual Property Law, Convergence, Internet & e-Commerce Regulation, Creative Industry Regulation and Management, Hi-tech & creative Industry Policy, Enterprise Investment & Management
Education:
• Master of Business Administration for Executives, National Chengchi University, Taipei, Taiwan
• Master of Laws (LL.M.)in Intellectual Property, University of LONDON, London, UK
• LL.B, National Taiwan University, Taipei, Taiwan
• Attorney / Industrial Consultant
• Vice Chairman, Digital Transformation Association
• Board Director, DotAsia
• Innovation Consultant, Meridigen Biotech Co., Ltd/ Meribank Biotech Co., Ltd
• Chairperson, Naissance Consulting Co., Ltd
• Advisor, Taiwan Electrical and Electronic Manufacturers' Association
• Advisor, Sharing Economy Association
• Advisor, Creative Tourism and Community Association in Taiwan
• Professor Rank Technical Expert, College of Social Science, National Chengchi University
Professional History:
• Chairperson, National Communication Commission (Aug. 2016~Apr.2019)
• Board Director, Industrial Technology Research Institute (ITRI)
• Adjunct Professor Rank Technical Expert, School of Law National Ciao Tung University
• Vice President & Director General, Science & Technology Law Institute (STLI), Institute for Information Industry (Mar. 2013~Jul. 2016)
• Department of Culture & Creative Industries Management, National Taipei University of Education, Assistant Professor(2013~ 2016)
• Department of Filmmaking, Taipei National University of Arts, Assistant Professor(2010~ 2016)
• Consultant, Central Picture Corporation, (2010 ~ 2013.02)
• Flying Dragon Dancing Phoenix, Executive Producer(2012)
• Seven Days in Heaven, Producer(2010)
• Managing Director, Industrial Supporting Division, Institute for Information Industry(2008~2010)
• Director, Project Office for Creative Culture Industry, Council for Culture Affairs)(2010)
• Director, Nankang Software Incubator, Ministry of Economic Affairs(2008~2010)
• Chief Legal Officer, Foxlink Group(2007~2008)
• Senior Advisor & Special Assistant for the Board of III, Institute for Information Industry(2007)
• Director, Secretarial & Public Affairs Office, Institute for Information Industry(2001~2007)
• Director, Japan Office, Institute for Information Industry(2006~2007)
• Partner, Shay & Partners Law Office(1999~2000)
• Partner, Lo & Partners Law Office(1995~1997)
• Attorney-at-Law, Meridian Law Office (1992~1994)