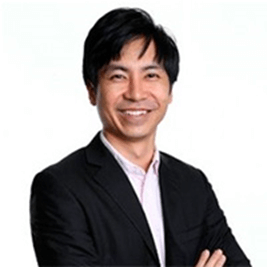 Vice President, Global Stakeholder Engagement and Managing Director Asia Pacific, ICANN
Jia-Rong Low joined ICANN in August 2013. He is currently the Vice President, Global Stakeholder Engagement, and concurrently Managing Director for the Asia Pacific (APAC) regional office. Stationed in Singapore, Jia-Rong works with key stakeholders to bring ICANN to the region and facilitate stakeholders to participate in multistakeholder Internet governance.
Prior to joining ICANN, Jia-Rong served at Singbridge International, a Singapore government-linked company specializing in sustainable urban development projects. A former diplomat, Jia-Rong worked for Singapore's Ministry of Foreign Affairs and served as First Secretary (Political) at the Singapore Embassy in Hanoi, Vietnam. Jia-Rong is very familiar with the region, having represented Singapore in engaging the region's governments such as Thailand, Myanmar, and the Philippines.
Jia-Rong holds a Diploma in International Trade Law from WTO in Geneva, Switzerland. He graduated with a Bachelor of Communications Studies at Singapore's Nanyang Technological University.