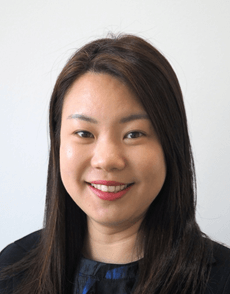 Senior Advisor – Strategic Engagement, Asia Pacific Network Information Centre (APNIC)
Joyce Chen is APNIC's Senior Advisor for Strategic Engagement. She is responsible for managing key relationships with stakeholders such as governments, intergovernmental organisations, and the wider Asia Pacific Internet community. Joyce is also involved in expanding APNIC's capacity development and outreach efforts.
Joyce is active in public policy discussions at the local, regional, and global platforms. She is passionate about Internet access and development, as well as finding opportunities for interdisciplinary cooperation and partnerships. Joyce serves on the IGF Support Association (IGFSA) Executive Committee. She is a member of the Asia Pacific Regional Internet Governance Forum (APrIGF) Multistakeholder Steering Group (MSG), the Global Forum on Cyber Expertise (GFCE), and APAC Cyber Policy Network (APCEN).
Prior to APNIC, Joyce worked in ICANN as the Senior Manager (APAC) for Global Stakeholder Engagement. Her engagement work with the multistakeholder APAC community helped to further the global cause of ensuring an interoperable, secure, and stable Internet.
A former young diplomat, Joyce handled the ASEAN portfolio while in Singapore's Ministry of Foreign Affairs. She graduated with a Bachelor of Honours in Sociology.