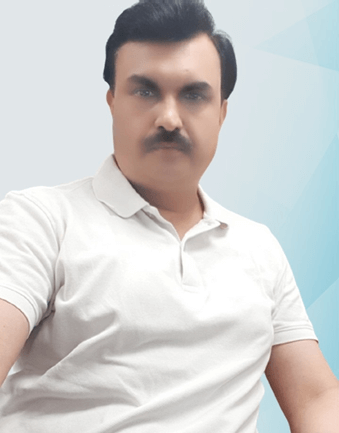 Director
Data Ingenious Global Limited | Data Xgen Technologies | Bharat Sync Technologies
Nitin Walia is one of those individual that inspires by example and trusts. Through his actions, he is able to grow and mature as part of selective professionals in Asia. He also has the rather rare gift of being liked by everybody universally. He has outstanding leadership skills and ability to inspire people around him. He is having 22+ Years of experience in the IT sector explicitly. Started carrier in 1999 since the early years of India's Internet development with Data Group which brings First Private ISP in Rajasthan state of India, which later become National Internet service provider in India. In past two decades they have delivered prestigious large IT & E-Governance Projects in India and Internationally in various countries along with Several Software products serving over 50 Million users globally. World First EAI and Indian Email software Xgenplus was from his company Data Xgen Technologies (P) Limited.

He holds position of Director In Data Group IT company's Data Ingenious Global Limited (Formerly known as Data Infosys Limited), Data Xgen Technologies, Bharat Sync Technologies (P) Limited. Led business development for these companies. Nitin is excellent on both technical and business aspects.

He is an MBA in Marketing, Masters in Commerce & Post Graduate Diploma in International Business & Business Strategy. Because of his tremendous knowledge and experience he is part of several Associations i.e. ICANN, NASSCOM, DSCI, TIE, UASG, APTLD etc. Presently on Nasscom Product council for 2019-2021 & Part of National Committee to develop a Model RFP template for Software Products under NPSP 2019. Represented Company & associations on various National and International platforms.